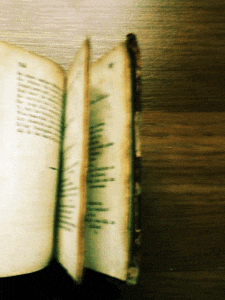 I still read. Curled forms on curled paper, ancient glue in the air, fingerprint grease leaving interminable stains In beige faded margins. I admit it, I read for the experience as well as the content. Each page turn is another step, each paragraph break a little rest on a wooden bridge by a small, inky stream.
Last week I finished reading Zen in the Art of the Tea Ceremony, a book with a backstory embedded in the ramshackle shelves of a crumbling, life-threatening bookshop somewhere just outside Bournemouth. While zen/tao literature already lines many of my bookshelves at home in an ironically physical way, it's always refreshing to re-immerse myself in that other universe set out within a book.
Real world effects therefore abound this week. I have zen on the brain. Talk of utensils, ritual and symbolism has cleared a few thoughts into focus this week. Forgive me a brief distraction from everyday dust:
1. What we are permeates how we do something, and where we do it. And vice versa – we are our environment as much as our movements. A beautiful plan is let down without equally beautiful implementation in beautiful surrounding – because they are all different aspects of the same underlying beauty.
2. We are always in transition and in context. Fail to pay attention to where you were, and where you're going, and you'll be out of alignment. You can know how long a book is, but you can't read it in the wrong order.
I'm finding that these weeknotes are an increasingly playful way to rewrite my own past, in order to acutely, subconsciously, magickly influence my own future. Last week is just as important as this week. We weeknotes reflect, but we can't always tell you if the mirror is facing forwards or back.
So this week's weeknotes are an attempt to catalogue a journey, a trip taking in a rich abundance of routes leading from place to place. A project is not a project, but a vicinity, an area of town. An interaction is a cafe, a temple, a train station.
I'm wandering here.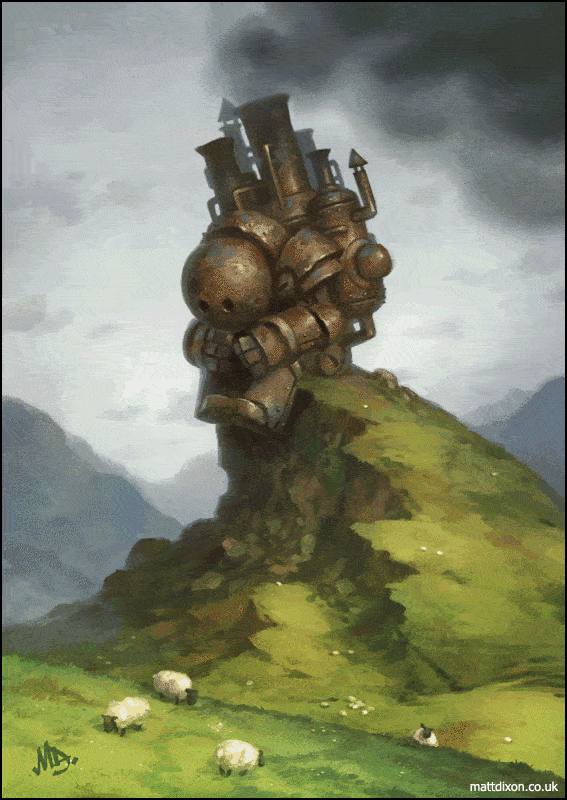 (p.s. I write up zen-ish thoughts elsewhere if you're interested.)
Day One
The train meanders between different morning routines, individuals including mee, shaken out of habit. The track wanders between harsh economies and unruly power games, rocks sticking out of the cutting, nettles waiting to be cut back at the height of summer. Three carriages, one for each of the Holy Trinity. Grim rows, fresh encounters.
The shake-up of daily routine deposits me in a new pocket of time, somewhere around where Monday wakes up. I climb into the pocket with a coffee, and draw out a twisted, listed vision of the week ahead. It's a busy sketch, fragmented and messy, full of spires and troughs and dangerous climbs.
I arrive at my desk, and thinking back to the casual, dedicated simplicity of the Japanese tea rooms etched In my mind last week, decide to clear out all the layers of paper that palimpsest my keyboard. It feels good. I wonder if my desk reflects me, or if I reflect my desk.
The Monday morning team catchup feels relaxed, in among the chaos. The usual round-up of what's happened and happening elsewhere. Luke runs through a financial update. What link is there between a management presentation, and a Punch and Judy show?
Before lunch I catch up with our Australian client – there's a bit of tree lying in the road, and there's some work here to try to think about the best way either to clear it, or find another route. The tree has been there, fallen, for some time. But fresh leaves are growing out, traces of seeds, life beneath the bark.
After lunch I take a step back, into the dirty but fascinating industrial zone. I've summoned the developers / engineers / coal-shovellers to gather ideas about error logging and better debugging. There are hundreds of years of cogs and pistons and cranks and strange batteries whirring away behind us, as we draw our circle of salt around us and carve glyphs into whiteboards. I know I want to spend more time here, but I struggle to know if I'm a local, a tourist, or a tourist guide here. Maybe I'm a tourist guide for locals, if such a thing can exist.
There are similar, parallel lands around, and I travel to a sister place to chat to Obi about database keys. These are not like Keys to the City, with a capital K. These keys are more like switches, toggling between pain and pleasure. Calm and despair. I point him at a path and hope it leads home.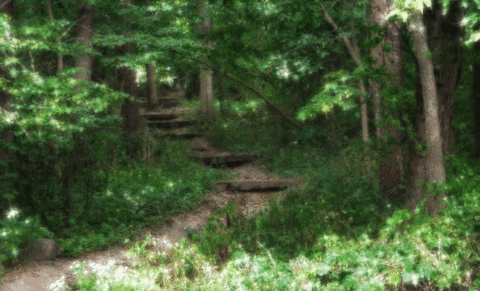 Day Two involves B&W and a playground with strange cheese-on-toast, and the Destruction of Weeds. I think about how weeding is actually just a form of curation. Maintenance has the potential to be a gloriously creative process.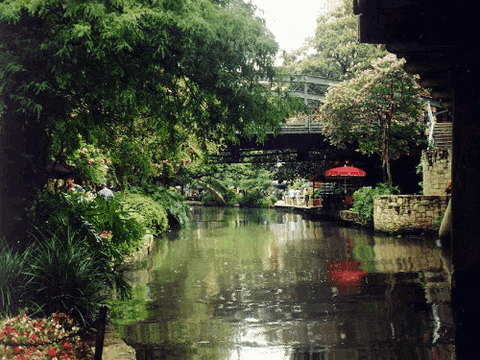 Day Three
The early train routine is appreciably different – is it worth an extra few pounds a day to have time to plan out my itinerary more? Perhaps. Another tool to be drawn on when I need it, like sitting in a church to focus focus focus.
I take a deep breath and enter into a strange world this morning, the catacombs of the past. For one reason and another, we're considering our R&D activities over the past few years. The catacombs contain relics and bones of our reflection, an all-too-real trail of past discretions and victories that, strung together, make it feel like the entirety of my life is now flashing before my eyes. I have to inhale hard, see through the mixture of dust and dots in front of my eyes.
We make it through, and scrape layers of memory from our worn clothes. It was a… slightly weird experience. Neither good nor bad. Disconcerting, perhaps – we've been through a lot. I feel awkwardly proud of the journey. Proud of the team that left their relics and their bones.
Exiting the underground vault of the catacombs, I emerge into a dark space which I've been away from, but which is all too familiar. The smell of cog grease and electric steam is in the air. Something has gone awry, and the wheels of our data machine are running a little too loosely. A few user support requests have come in, plus there are some internal requests waiting for the great machine to output its value. I roll up my sleeves.
The rest of the afternoon is hazy, lost in a thick fog of database gloop and VM valves.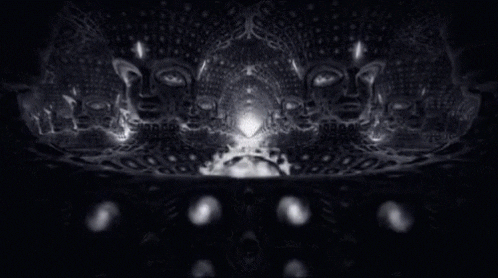 Day Four
As Flo points out, it feels like the weekend.
The early train provides another opportunity for encounter – I bump into an old Uni friend who is taking time out among the morning commuters, and catch up. We chat about kids and academia and data, and make plans to make plans. I even get time to have a reset of my week's tasks, to regain some halfway focus. Feels good. Even my inbox feels manageable. Definitely sold on more early starts. (Well, early for me, anyway.)
I've cleared my morning to venture back into the Great Machine, armed with weapons and strategies to attack the yesterday with. After stand-up, I assemble our team – Flo is our user liaison, Hon Mond is making sure things don't grind to a halt, and myself and Obi are donning up our hazmat suits. Some quick SQL provides Flo with a 'live' view onto the dashboard, and we use a Google Doc to keep ourselves communicative. In times of fixes, getting your tools set up properly is the first thing you should be doing. Don't waste time fighting what you don't have to fight. Your utensils should be an extension of you and of your environment. What you see should make sense.
With that in place, Obi and I work out where the Machine's weak points – interjection points – are. We devise some plans to get more information and research what we need to. The tourist guide to the Machine is big and often complex or contradictory. It takes most of the morning to dig through it and compare it to what we're seeing, but we have some ideas to relieve the pressure.
Fortunately or unfortunately, I have a sojourn to the marketing garden after lunch. I leave Hon Mond and Obi with the plans, and excuse myself.
Kim gives us a catch-up on successes and challenges around the garden – it's amazing to see the work going into it, and I can safely say this is the most amount of thought, effort, planning and attention that this part of the company has ever had. Seeds planted, it'll be great to watch how this grow over the next quarter.
Some final check-ins with everyone before the day is done. Some code blockers around, but the Great Machine is under control and we'll discuss more solid improvements Tomorrow. At least we don't have to deal with fence posts embedded in its guts. Alex has got a solid chunk of functionality for our new extension working, lending the office an air of excited trepidation. Time to leave while things are calm.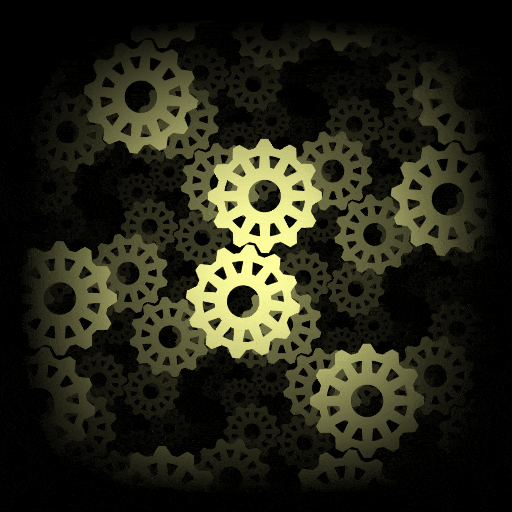 Day Five
Reports spread across the region that the fence post has been removed, and we seem to have an infrastructure again, so I'm working from the hills of home today. This is a bit of an outing that I started trying out last week – the non-commute physically is something of a commit spiritually, in that it feels fresh to get away from the office for a while.
In the morning I get time to sit by the pond for a few minutes and clear the edges of my head a bit. This is not a metaphorical pond, at this point. But this moment to reflect, re-target, and remind myself of priorities is fast becoming an essential part of the day.
We have a catch-up with David from HACT this morning as it's his last day – so after remote stand-up, I meet Stefan in the ether vapour and compare notes, before all three of us we all float around virtually. David has been our closest point of contact for every day work on a lot of our products over the last few years, and it's safe to say we've both learned a hell of a lot about product development in that time. It looks like we'll be keeping in touch in his new role, and his replacements sound pretty switched on, so it's an exciting switchover and reshuffle rather than the end of something. Best of luck, David!
I check in to the archive to record my conversations, which seems to be very much part of the OCSI enclave now. I wonder what future virtual corporate archaeologists will make of company transcripts in 100 years' time.
Then some swanning around town, checking in on venues and events to see how things are going Hon Mond and Obi have made great progress, and next week could be a Big Fat Win if their changes do what they think they're doing. We should definitely spend more time optimising stuff more. There are some email threads caught in the wind like gossamer, and bits of admin to pick up from under benches and down alleyways. but I leave at 3pm to do the school run, and don't look back.