About Me
Subscribe via RSS
Other stuff I've published
Comments welcome via the blog, or to @6loss on Twitter
Last in the current series, yippee-kay-ay. my last chance to have a direct impact on my main aims set out in episode 1.
End of season uncliffhanger
Aim 1 was about coordinating a sense of company direction. I feel mostly good on this. We (across the team) have had various product planning chats with partners, which is a step up from last year. There are always more strategies you could put in place, but it feels like it's on people's radars a lot more, even if everyone has a different way of approaching it. We've had board-level discussions on what the company is here for, and nothing out-of-the-ordinary has come up. My own processes have been refined and got more structure, and are bearing fruit already.
There's still some detail to do, and the hard part is coming up next – coordinate, and communicate everything out to people in a way that hits that fine line between too vague and too detailed.
The question has become: how much do I need to do "directly", vs just keep "pushing the agenda"? Maybe it's the same challenge as delegation, but less direct. For any particular change, there are a number of ways of effecting it:
Do it myself
Ask someone else to do it
Encourage a culture in which someone else takes it up anyway
Realise that it would happen anyway and don't worry about it
it's fine to set goals. But not healthy to confuse personal goals (aka Control Phreaking) with team (or wider) goals.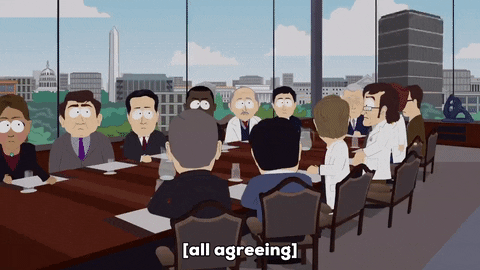 Hmm, also relevant:
Change practitioners are roadies not the rockstars. In the wrong gig if looking to be liked or adored. https://t.co/KRDGQ6hzX3

— Dr Jen Frahm (@jenfrahm) 24 September 2017
Aim 2 was about feeling like a head of tech again. I feel like I'm letting the dev team side of things slip, although we have some work underway, aims in place, and are expecting a new member in the coming months, so I'm just probably being too harsh on myself. I just need to write up some details mainly, which takes more time than I think it should, and I've got a lot better at recently. The question here is: how does it balance against other hats, in terms of time, effort, independence of hats?
Aim 3 was about bringing a sense of being Calm and Crafted to my work/job/life: I'm noticing something here, but not sure what. I think the pocket watch of calm had a real, larger-than-expected effect. Actually, I think this has become a background brain process that is trying to work out what "craft" is. Zen and the art of running a company doesn't make much sense though. Zen is mystical and unfathomable. Expect this to return in series 4.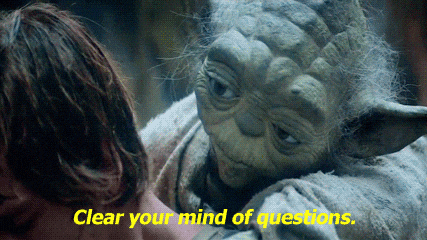 Oh damn this is the opposite of what I just wrote.
Collaborations Wanted
OK, this was a weeknotes section idea that came out of a quick Twitter chatter with @stamanfar, like basically a) it's OK to ask for help on an idea and b) the #weeknotes bunch are awesome. So I'm giving it a go.
This week? I'm interested in "early" estimates vs "late estimates" for stories in Jira. How early do you estimate a piece of work? How do you measure the "fuzziness" factor, or the uncertainty that comes with time? How and when do you translate from one to another, to refine the estimation? is it even useful?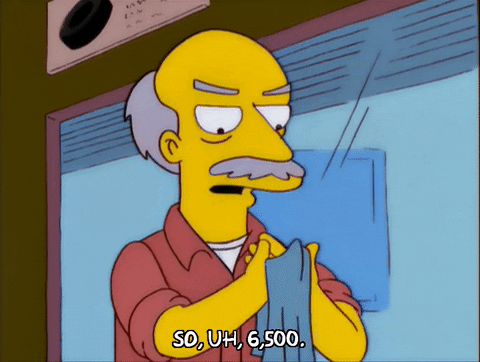 We gonna need more story points
The Week that Was
Monday
No real look at the week ahead today, but got some main themes penciled into my calendar as a keepsake. Super efficient week organising 100%. Got Lawrence, a developer, leaving this week, and a job ad out. And lots of tech investigation jobs piling up.
Weather: fresh, colder. Caught somewhere between summer and not summer. Autumn, but Christmas is in the shops.
Monday morning team catch-up. Feeling relaxed.
Caught up with Stefan a bit from his product chats last week, sounds positive, hooray.
Chatted with James at HACT, productive and feel like we're starting to get a good balance between long term and short term thinking.
Trello tidy up, which was refreshing.
Bought a new notebook, Moleskine, plain pages, smooth. One of the more important sigils.
Code review and changes on the user-feedback framework that Lawrence has been working on.
Sprint pre planning with new user support agent Joel on board, felt structured and "flowy", whatever that means.
Code review and changes on the improvements to error logging that Alex has been doing.
Tuesday
Was off, but realised stuff goes on at work when I'm not there which I'm still involved in, so maybe I should start thinking about it for series 4?
Wednesday
Feel pretty subdued today, a mix of interrupted sleep and binge-watching series 3 of twin peaks.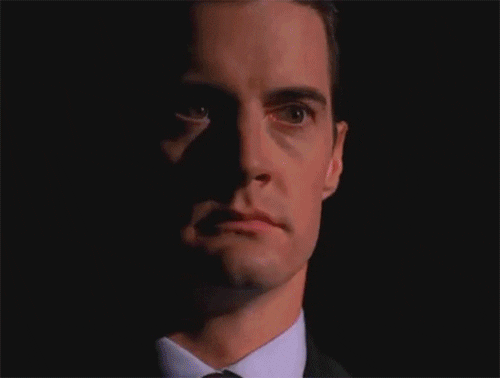 Declan Cassidy of Brighton Makerspace came in, to chat about what they do and possible sponsorship.
Chatted with Obi and Gregor on migrating our internal databases, which are pretty hefty, but we now have a good plan in place.
Emails.
There was much discussion in the office about Baby names, because they're the cool stats.
Top 3 are Florence (with 2,072), Emma (1080) & Luke (1056)

— OCSI (@ocsi_uk) 21 September 2017

Looked over Luke's budget stuff.
Alex was looking at UK property shapefiles.
Values meeting with Kim. Forgotten how hard this stuff is, but interesting. Storytelling as creating the world we live in – crafting. Going to pick this up.
Writing up notes from the migration meeting.
Day note: Need to reorient myself again. Lots on. Some stuff finished, but some stuff I feel like I should do but don't need to. Tension between defined responsibilities and responsiveness – between the two parts of my job title? And how do my weeknotes series goals fit into this? I have this urge to map everything out again.
Thursday
Sprint meeting – tiny tiny Hive Pixie stories makes me feel like a ninja, slipping in and getting a tiny thing done each time… Can't wait to apply what I've learned to something slightly meatier in a few months.
Carry on writing up Jira tasks for server migration stuff. Getting a route set up is great. Getting it into Jira makes my life so much easier – grab the next thing, tick off the epic. The work basically runs itself. I need a way to get some basic estimates in, just to gauge progress. Will ask Obi and Gregor what they think. There are different *kinds* of estimates – rough ones are really useful early in the process, more detailed ones are useful as you get closer.
Pub lunch! Great to get a chance to chat to Joel about code and twin peaks, and to eat battered halloumi which is probably the thing which will Finally Get Me.
Exit interview with Lawrence, which I will keep private obviously but it was good. I know some people say you shouldn't do them, but we do (optionally) for a few reasons. Firstly it's nice to get a sense of "handing over" as part of them. Secondly we try to keep a close, supportive relationship with employees at all times, so it's nice to have an "end" on an ongoing conversation. And thirdly, it's a stage of career interaction that each employee will (probably) only ever get a single chance to go through with us, so it's an opportunity to gain valuable insights which wouldn't have come up in other daily contexts.
Friday
Coding day as we make a push on a few dev-heavy tasks. There's a quick check to bring some code across from one product to another, to carry on fixing up our logs. Then I review a chunk of code that Lawrence has been working on as his last task – it's his last day today.
This takes up most of the day, but is done and we begin proper coding. In between, I finish up Jira tasks for our server migration, and fix my dev environment VM after breaking it a few weeks ago.
Also get to buy lunch with Bitcoins.
After work, a quick pint as not is Lawrence leaving, but Flo is also going part-time as she heads to Uni. Changes. Exciting. And feels like an appropriate place to end this series. Not a cliffhanger, but a certain sense of things being wrapped up.
Next week: I'm not expecting myself to do an official weeknotes entry. But I will probably think about what's just happened and what's to come. I'm not sure what form that will take publicly, but I guess something has a good chance of appearing.