Before the week
What am I looking forward to this week?
Nothing in particular, maybe just the chance to wrap up some long outstanding work, having a bit of a clear out, and meeting up with James on Wednesday
Getting our IMD poster framed
What am I not looking forward to this week?
Reviving our Australian project – things are busy, and I really hate trying to re-prioritise things
** (Actually turned into a very rewarding meeting)
Picking up on some potentially awkward conversations
** (Actually just shrunk the scope and turned out very useful)
Jumping about like a headless chicken
** (Yeah this happened. So much.)
What am I not sure about?
How much time in between meetings I'll have, and how best to spend it
How the dev team get on self-organising a bit more formally, but looking forward to finding out either way
Expected theme
Jumping about like a headless chicken, trying to decide what to do next, cluck cluck cluck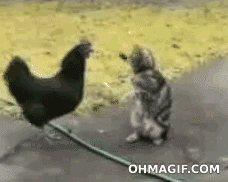 Chicken : me, Cat : life
(After the week)
Actual theme
Lots of good stuff, but too much of it. More jumping about like a multi-headed chicken than a headless one.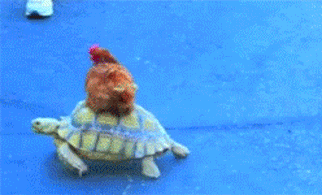 Ideal chicken : me, Tortoise : Something very wise?
What surprised me?
Someone else bringing Monday morning treats in!
Making a suggestion during a meeting that got back to the heart of the relationship with the client, and the empathy and relief that went with it.
Monday
Skateboarder in a little, as #son1 was cycling to school. Felt nice, even if I had no more than 5 minutes' board time. Good way to start the day.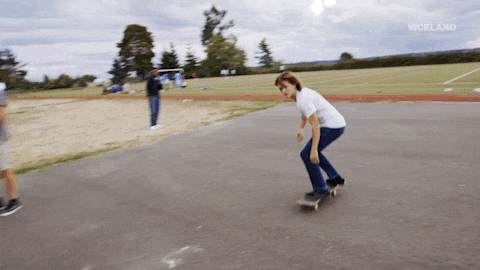 How I see myself getting to work
Sit-down, company catch-up. Dev stand-up. Lovely that someone else brought in Monday pastries too, so lots of cars in the office to get us going.
Planning out our next server migration with Gregor (sysadmin and professional [toads] player), which feels like never-ending work. I know it needs doing, but I swing rapidly between being glad we're doing it, and depressed because it's trudge work that's not particular interesting, and needs careful handholding to keep smooth.
Phone call that I wasn't hugely looking forward to as the project has been dragging for years. However, it turned into a surprisingly pleasing meeting, surprising to myself for pushing for slightly harder, clearer deadlines, and also for suggesting a route that feels like it could fundamentally change the relationship with the client. It wasn't a suggestion I was planning on making, but there is a certain empathy, even via voice calls, that taps into clients at a personal level. It's why OCSI is such a great place, I think – we will work with our clients to get them the best of their position too. It feels like a good move in this case as well, for now at least.
Rest for lunch.
Sorted out Jira issues from the migration planning.
Pre-sprint-planning-planning meeting, which needs a better name. OMG epics are so useful – clicked through my top 4 or 5 epics in Jira to see what work was left, and dragged it into the next sprint. Bish bash bosh.
During the day, got some nice feedback on the 3-month planning/clarity I was [looking at last week], so glad it's not just me feeling the benefits. Must remember to carry on with this despite other people feeling pleased about it, I'm a terror for stopping at that.

Me actually going to work
Tuesday
Reviewed the dev team's planning work – such a difference to the last set of work. It's amazing how much can be learned quickly, given the right feedback. Shared Google doc to collect thoughts and notes – effectively collaborative, or peer-based, writing, which raised a few questions and changed a few thoughts on the way.
The main issues were some detail on tech architecture, and the Naming of Things. Managed to get a clear path on the former,and raised the second later on. Naming things is one of Those under-appreciated aspects, or rather, I'm learning to appreciate it more and more. Finding a term of art that makes sense to end users, wider team, and developers – all in different worlds – is hard. A term needs to both draw on and cut through the confusion of the existing system, and everyone's previous contexts somehow.

The team going to the pub
Wrote up notes from yesterday's meeting and sent off.
Catch up with MT on staff illness.
Got a frame for the poster, one step closer. Will bring a nail in tomorrow.
Had a good 1-1 with John, great to see him becoming part of the team, and the culture, and put me a bit more at rest. It really does take 6 months or more (the best part of a year) to get used to a new workplace.
Tidied up some git and dev setup work for an issue in the sprint, nice to round it off.
Wednesday
Took a nail and some screws in to hang the picture up. Will bring a drill in tomorrow.
Had a chat with Luke about availability for development time, vs other "functions". Trying to get the hang of raising discussions (or lining up chat time) for "concerns" sooner rather than later – I often see things as the Big Picture ("OMG, do we need another dev or what? What's our year's strategy for dev skills?" etc) when actually a 15-minute chat with one simple question/answer will do the job. If you know what the question is.
Maybe this is a core skill of the Dot Joiners in the world – when someone has a concern, get in a quick, focused conversation time to keep things moving in the right direction.
Think I chatted to John about some Javascript. It's starting to feel like a good pairing – he's good at digging into code and has good suggestions. I understand the bespoke framework and legacy timeline. The main challenge is just managing our joint frustrations with dealing with complex code that is neither of ours'. Casual, open swearing is not to be under-estimated.
Also had a talk with Joel on use of Google Analytics. Definitely starting to feel more like a consultant in my role today…
Early finish. Met up with James and chatted about Brexit and remote working (separate strands, maybe?) Finally gave him a copy of The Rough Guide to Blogging which I'd picked up in a second-hand shop months ago, and a photo-essay on the Burry Man from Cafe Royal Books.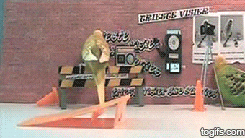 Wait I'll come over and help you
Thursday
Forget the rest of the day, brought in a drill and finally got the lovely Local Authority IMD poster by OpenDataManchester up on the wall.
Sprint planning in the morning, made slightly odd by half of the dev team not being there. Tried to block in some time for my own planning ahead around lunch, but some fallout dev work after the morning session + lunch meant I didn't get much time to do this. Fortunately, a check through my Jira Epics showed things were gradually progressing across the fronts I'm focusing on, and so not too much needed.
Had a handy chat with Stefan on team skills – I've been developing a tech skills framework, and he's looking at researcher frameworks, so now seemed like a good time. It was mostly a chance to catch up with each other – the (my?) longer term aim is to see if we can integrate our efforts so that we get a more universal approach to career development. It seems weird that we don't have this in place already. As I go through it though, the harder I get that it is.
Currently I'm basing the tech skills framework on my own experience + the needs of the company. It's not designed to be a "final" framework at all, but I do wonder just how subjective it is. Still, the main test is – do people understand it, think it's fair, and can plan their lives around it?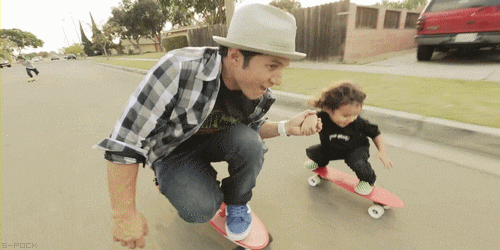 Go, skills framework baby, go!
Did some dev work in the afternoon to tidy up our. git branches. Went to the pub after work. Opted to do rounds of half-pints, which I'm opting to call "Micro-Rounds" to make them sounds trendy. They're more sociable, and you get to drink a greater variety of ales, so win-win-win all round (apart from the headache). Also discovered we definitely should not be logo designers.
Friday
I think I'd overdone it by this point – absolutely shattered by Friday morning. My extrovert-meeting metric (which doesn't exist yet) failed to alert me to the amount of conversations I'd been having. Writing this up on Sunday, after a fairly trudgey weekend filled with video games and kids' party cake, I can look back and say "Yeah, that was a hell of a long week." I was pretty zonked by Thursday morning, TBH. Chatting + lugging buggies and bikes around is a lot more knackering than it looks.
So not a very productive Friday half-day. Had a chat with Kim on GDPR, had the usual realisation of how much there is to do, but feeling on top of it, and spurred on to really block some damn time out for this now.
I think I tidied up some work on passwords as well, which felt good to get done finally. But it feels like months ago right now.
So there was the week. Now I am pooped.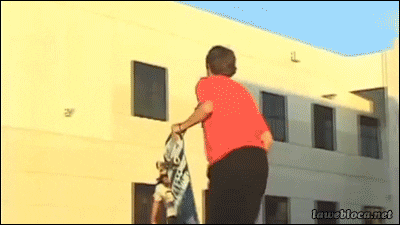 Yes it is so much time to stop
Kultcher
Reading
Pondwatch
Still definitely 4 moorhen chicks. The wife says she saw a fifth, but it's been elusive for me so far. There are some amazing blue irises coming out, alongside the bluebells. Time to head up to the woods and check out the annual bluebell carpets.
The 89-year old man that looks after the pond had a bonfire, the humming ashes of which I returned to on Tuesday. We chatted, I showed him the photo I'd taken of him, and we saw a rat run past. Need to look up what water rats look like.